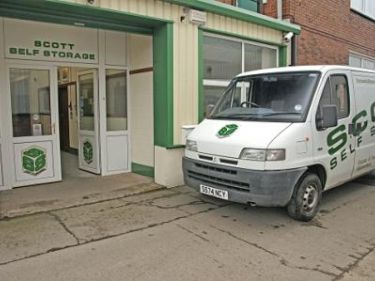 REQUIREMENTS FOR USE OF VAN
The use of the van is at the discretion of Scott Self Storage, and is to move belongings in and out of storage locally. The use of the van is subject to availability and we are under no obligation to supply you with a van if ours is not available.
DRIVER MUST
Not be under the age of 25 or over 75 and must have held a full UK licence for 2 years
Have a clean driving licence and has not obtained a BA, DD or UT Conviction
Never have been refused motor insurance
Collect safety equipment
Return and empty van before 17.30 (week), 16.30 (Sat.)
Store/Pay for a minimum of 1 month
Replace diesel consumed – Receipt required
Report any damage, bumps and scrapes
BEFORE USE WE REQUIRE
Drivers driving licence (we retain photocopy)
A Driving licence Check Code – available from www.gov.uk/view-driving-licence
Two forms of proof of address – see below for acceptable documents.
£100 CASH deposit
£20.00 Insurance charge via credit / debit card.
ON RETURN WE REQUIRE – Failure to comply will forfeit deposit.
Receipt for diesel -we will charge £2 per mile + a fuelling charge of £20 if the diesel is not replaced – THIS WILL BE TAKEN FROM YOUR DEPOSIT.
We will inspect the van with the driver on return for any damage not listed on the questionnaire sheet – ANY DAMAGE TAKEN WILL RESULT IN THE LOSS OF YOUR DEPOSIT.
We require the van to be returned to us in the same condition that it leaves. We have the right to charge a suitable cleaning fee at our discretion.
Safety equipment returned to office.
The following documentation is acceptable for proof of address alongside the driver's licence.
You must provide the following,
2 Primary forms of proof.
OR
1 Primary proof and 1 secondary proof.
Key document criteria,
Both must dated within 90 days of the hire date apart from council tax bill which must be the current year.
The address and name on your licence must match both documents.
Primary Proof of Address. Secondary Proof Address.
Electricty, Water or Gas bill. Student loan letter.
Broadband / Landline bill. Shotgun Licence.
Council tax bill. Payslip.
TV Licence bill. Pension letters.
Bank Statement. Car finanace Statement.
Credit card bill / statement. Loan Statement.
Mortgage Statement. Property deed.
Polling Card. Mobile Phone bill.
What is declined,
Any document relating to insurance.
Any document that does not meet the above-mentioned criteria.
IF OUR VAN IS NOT RETURNED BY THE ABOVE TIMES OR OUR STAFF ARE REQUIRED TO STAY AFTER CLOSING TIME YOUR DEPOSIT WILL BE FORFEIT IN FULL.
PLEASE NOTE THIS VEHICLE IS RESTRICTED TO 62MPH